The Best Catering Service for Dallas Events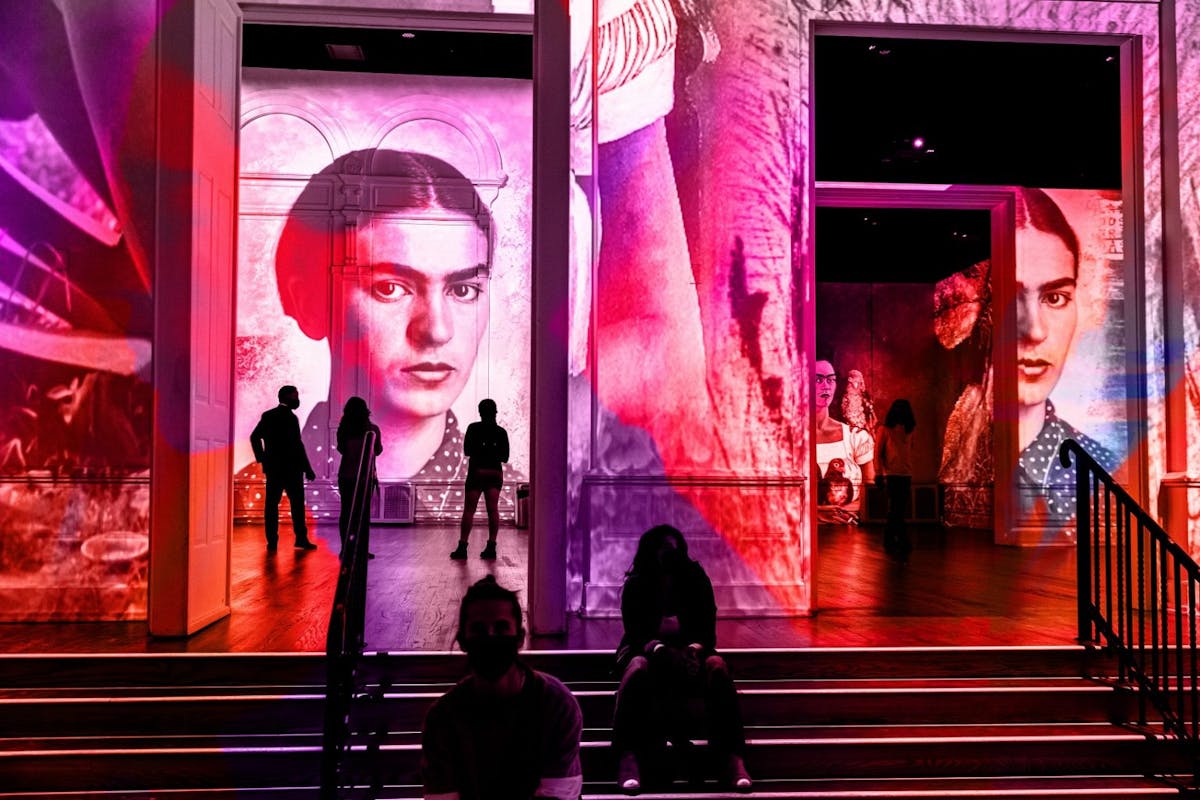 The Best Catering Service for Dallas Events
Savory Catering is the best catering company in Dallas to assist with events both big and small. Check out our partnership with the most exciting art event in Dallas, the Immersive Frida Kahlo exhibit. Similar to Immersive Van Gogh, Savory Catering is excited to announce a continued partnership with the venue and the upcoming Immersive Frida Kahlo. We are catering food and beverages and offering guests fresh and delicious snacks and treats. Buy tickets and bring someone special, this event is perfect for the best date night in Dallas or grab the whole crew for a family-friendly activity. No matter the occasion, prepare to be completely blown away!
About Immersive Frida Kahlo
You're invited to explore the world through the eyes of the legendary Frida Kahlo, a brilliant, uncompromising painter who created some of history's most iconic artwork. Frida Kahlo's art is not only beautiful on an aesthetic level; it has also become a universal symbol of resilience and perseverance.
As you stroll through the Lighthouse Immersive gallery, you will see the Mexico-born artist's work come to life on a grand scale and discover the people, events, and obstacles that made her the extraordinary woman she was. The mesmerizing, large-scale projections, accompanied by a ravishing musical score, will sweep you up as you encounter Frida as never before.
Brave and brutally honest, Kahlo transferred her fears and pain onto canvas in a way that resonates even more powerfully with us today. Kahlo used art to empower herself and, in so doing, has become one of the most beloved and popular artists of all time. Kahlo's art has been described as magic realism, blending realistic depictions of her life with fantastical elements to reflect her inner thoughts and struggles. Using state-of-the-art technology, the 360-degree experience invites you to step inside the colorful and vibrant world of Frida Kahlo as never before with Immersive Frida Kahlo.
The Space and Experience
Immersive Frida Kahlo is thrilled to announce that the once-in-a-lifetime experience is housed at Lighthouse Artspace Dallas at 507 S Harwood Street. This location is an extraordinary space and it's right in the heart of Dallas! So maybe you're wondering what the immersive experience will really be like? Just imagine, 500,000 cubic feet of Frida Kahlo's artwork, making up a total of 90,000,000 pixels and 1,200,000 frames of video. Top off the experience with a glass of wine and a yummy snack from the best catering company in Dallas!
We are honored to be a partner of an exhibit this powerful, a true journey through Friday Khalo's life, from pain to triumph. Come out to experience the art of Frida Kahlo brought to life and grab a snack catered by the best catering company in Dallas, Savory Catering. We offer a wide variety of catering services and can scale to fit any event or occasion. We would love to partner with you on your next event! Call us today to hear about all the services we can offer: 214-301-3124.