Wellness Tips To Keep You Healthy This Autumn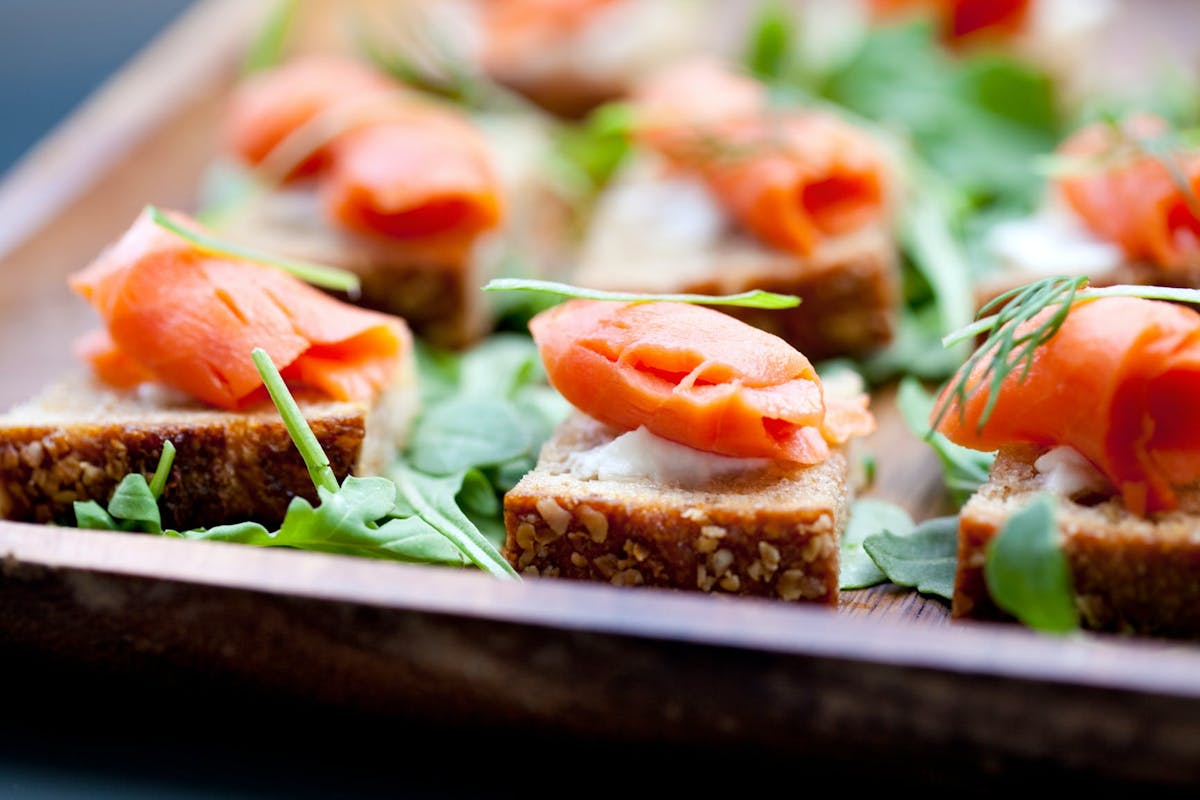 Wellness Tips To Keep You Healthy This Autumn
It's officially autumn! That means cooler weather, shorter days, and brilliant fall foliage. It's always a welcome break for Dallas residents, but less daylight and more seasonal gatherings also makes it difficult to make time for ourselves. During this transition, it's important to be mindful and make self-care a top priority. Nutritionists recommend getting grounded with seasonal foods to prepare our minds and bodies for the colder months ahead. Here are 5 fun and simple ways to maintain wellness during the fall season from our experts at Savory Catering.
1. NOURISH YOUR BODY WITH SEASONAL FOOD
Fall is the time to nourish your body with immune-supporting broths and vegetables like roots, roasted squash, and dark leafy greens. Incorporating seasonal spices like ginger or turmeric into your meals can give your immune system the boost it needs to get through flu season - with a full-bodied flavor.
2. REMEMBER TO STAY ACTIVE
It's easy to head indoors when cold weather comes around, but this can cause stagnation of the lymphatic system, slow down our metabolism, and reduce circulation. Whether it's taking a hike to see the fall colors, raking leaves, or apple picking - it all counts! Do what you can to keep your body moving while taking advantage of the beautiful weather.
3. EMBRACE HEALTHY FATS
Not all fats are bad for your health. In fact, coconut oil, sesame seed oil, olive oil, and grass-fed better are all considered 'healthy fats'. Studies show that healthy fats nourish our bodies and promote cardiovascular health. Whether it's cooking with coconut oil or rubbing sesame oil in your skin it's important to keep your body fed and moisturized!
4. PREPARE FOR SHORTER DAYS
Fall means Daylight Savings Time. That means shorter days and longer periods of darkness. But it's not all bad, the longer it's dark = the more you get to sleep! Go to bed earlier whenever you can, especially in the week before the clocks change. Change your routine to get up when the sun comes up to make the most out of your day.
5. BE KIND TO YOURSELF
Throughout autumn it's important to be kind to yourself. The combination of holidays, shorter days, and flu season can cause weight gain, low mood, and sickness. Always listen to your body and give yourself a day of rest when you need it. Whenever possible - give your body what it needs to stay healthy.
Follow Savory Catering for more health, wellness, and catering tips!