Hire A Dallas Catering Company That Knows Quality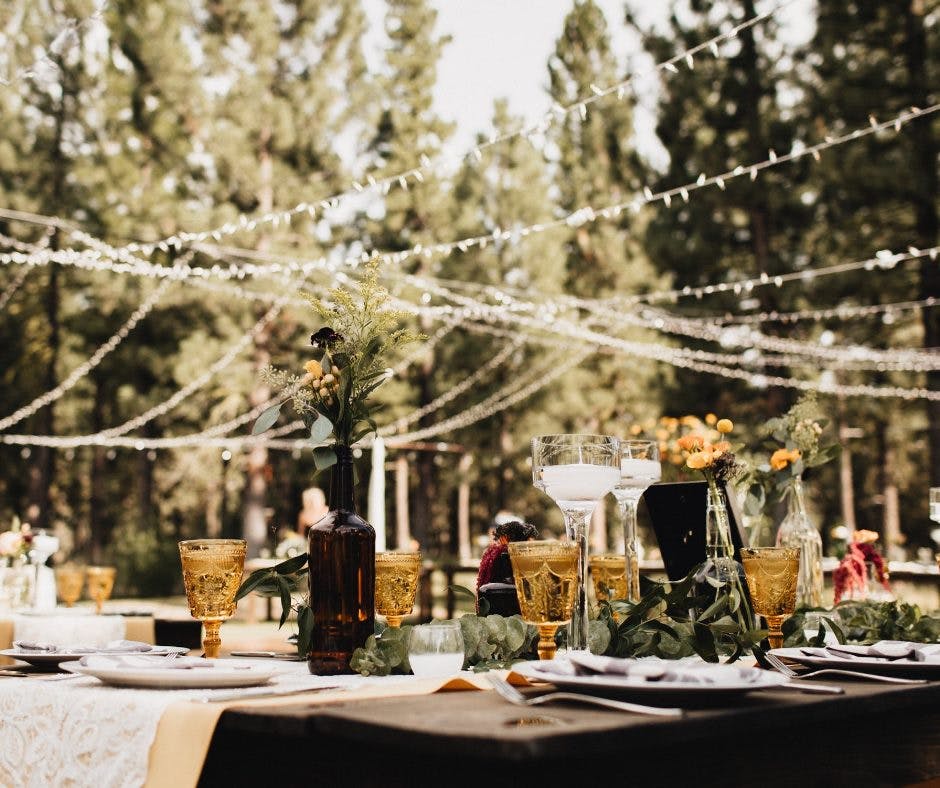 A Dallas Catering Company That Knows Quality
At Savory Catering, we know that good food is the way to our loved ones' hearts. It's important to find catering in Dallas that can deliver exactly what is needed for your special day. Catering services is without a doubt one of the most important vendors to carefully consider. The meal you serve on your wedding day is one your guests won't forget. Not only is this meal significant to your guest, but it's also the first meal you will enjoy next to your spouse as a married couple. Hiring a quality, Dallas catering company like Savory Catering can reduce wedding day stress!
What makes a catering company high-quality?
At Savory Catering delivering high-quality catering services is our top priority. Wedding catering is at the top of the list for many when it comes to planning your perfect day, so let's dive into what it means to provide professional, high-quality catering services. Make sure the catering company you choose for your wedding day has all of the characteristics below.
Professional
Anyone who has been in the catering business for a while knows the importance of beautiful food presentation and should be able to instill confidence that your perfect day will be catered with professionalism. This also means treating you and your guests with kindness and going above and beyond to assure that your big day is in good hands.
Food Experts
Great food matters. Savory Catering offers exquisite gourmet food that truly represents a gesture of thanks to your family and friends for attending your celebration of love. Ensure the catering company you select is led by chefs or individuals with legitimate culinary degrees and experience. If you hire someone who knows what they're doing there will always be adequate food and drinks available for your guests.
Reliable
When it's a day as special as your wedding day, you need a reliable catering service you can count on so you have one less thing to stress about. Professional, high-quality caterers know the importance of communicating throughout the planning, right up until your wedding day, as well as showing up on time and with the right food.
Experienced
Savory Catering has been in the catering business for over 20 years. We know Dallas better than anyone. Ensure the wedding caterer you choose has a history of planning successful events in the area.
Prepared
The catering team should always listen to your vision and handle the planning and preparation from there. Quality catering services are also always on time and prepared.
Flexible
There is no menu too difficult, no budget too small (or big), and nothing that can prohibit us from building your dream wedding. Ensure your wedding caterer can accommodate all diets by offering a variety of menu options.
Offering Peace of Mind
All in all, hiring a catering company should save the happy couple time and energy. Hiring a Dallas catering company you can trust and count on will offer peace of mind on your wedding day so you can focus on savoring every moment.
Planning a wedding is one of the most exciting times in your life, so don't waste your time bogged down by the stress of the big day! It's no secret that great vendors will make or break your wedding day. When you hire quality vendors you can count on, you can always feel at ease knowing your event will be a big success. Savory Catering makes it easy to relax and enjoy the company of your family and friends and our trained wedding professionals will craft a menu that brings your vision of the perfect wedding to life. We would love an opportunity to meet with you in person to show you our work and discuss your vision. Request a Proposal Today!