You Need The Best Dallas Catering Company (For These Events)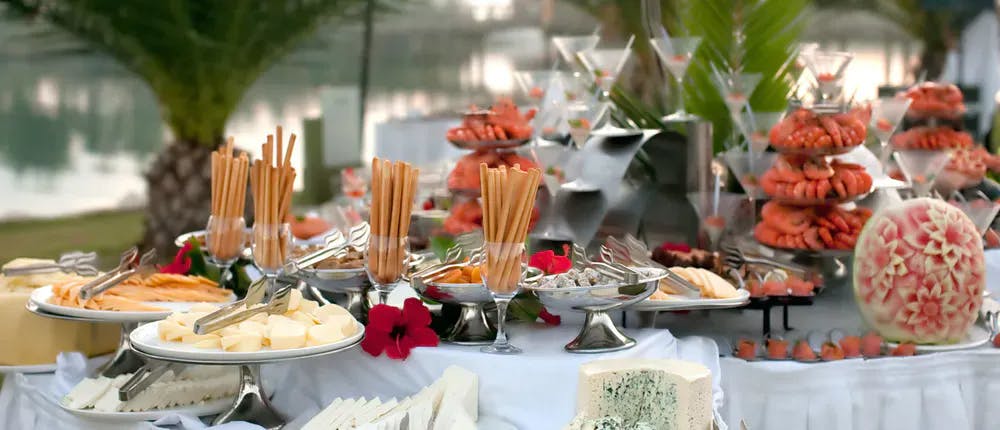 You Need The Best Dallas Catering Company (For These Events)
It's the most wonderful time of the year at Savory Catering. As the seasons change around Dallas, fall and winter events are stacking up on the calendar. Maybe you're wondering what events a local Dallas catering company could handle? Look no further, we've compiled a list of ideas where an event catering service could come in handy during upcoming holiday season.
Game Day Catering
Game day parties in Dallas are bigger than ever. Don't let the stress of planning and cleaning make you hesitant to host a game day party for your family and friends! Let Savory Catering handle the cooking on game day so you can enjoy the finer things in life like a cold beer on the couch with some delicious game day classics! Call the best catering company in Dallas to show up on game day to provide all the party snacks.
Halloween Festivities
The spookiest day of the year is right around the corner! Savory Catering can work alongside you to customize a menu for guests that's full of all the fall favorites. Whether you're planning a classic costume party or bonfire we can cater something tasty so you have extra time to spend with family and focus on the fun stuff like decorations and costumes.
Family Reunions
Fall is the perfect time of the year for the annual family reunion. It's finally cool enough to enjoy outdoor fun. Our local Dallas catering company can come in clutch at big family events. We have been in the business for over 10 years and know how to feed big and small crowds.
Friendsgiving and Thanksgiving
Our catering company will give your friends and family something new to be thankful for this year. Forget the dishes, forget the hours slaving over the stove cooking the turkey. We are pros at catering Thanksgiving meals in Dallas. We would love to take something off your plate this year and provide your family and family with a warm meal they won't forget.
Fall and winter weddings are breathtaking and have become more and more popular as the years pass! What's not to love about a dreamy wedding scenery of colored leaves and gorgeous trees all around? Catering for weddings is our jam! We understand catering weighs heavy at the top of the list of many when it comes to planning your perfect day. Our team can work diligently to build your dream wedding menu.
Family and Corporate Holiday Parties
Look no further for the best catering company in Dallas for your next holiday parties. We cater a wide variety of events, but corporate catering has always been our niche. And, we love catering holiday parties for families too!
Girls Night Out and Happy Hours
Who wants to cook on a girl's night out?! We understand that takes the fun out of hosting for your best girlfriends. Or, maybe it's a more intimate happy hour you're hosting. Either way, Savory Catering can provide endless cheese and wine so you can have a great time!
Gift Exchanges, Ugly Sweater Parties, and more!
The best part about the holiday season is you don't need a reason to get together with loved ones and celebrate. No matter the event you're planning, we would love the opportunity to help. Together we'll plan the menu and then from there, we will take over the logistics so you can enjoy the festivities. 
Don't waste your time researching "catering near me" because we know you have a vision, and our team can bring it to fruition. At Savory Catering we have planned hundreds of Dallas events, own top local restaurants, and know exactly how to build the perfect catering menu for any event. Our consultative approach will take your vision and your budget and allow us to provide recommendations for you to choose from. Let's connect to start planning your event in Dallas today!